? Nightfall by Sarah Knight for Dashwood Studio is one of the prettiest fabric collections we've seen in a while...
The dusky colour palette is enchanting and we are in LOVE Sarah's hand-painted woodland scenes filled with beautiful creatures that love to play past dusk...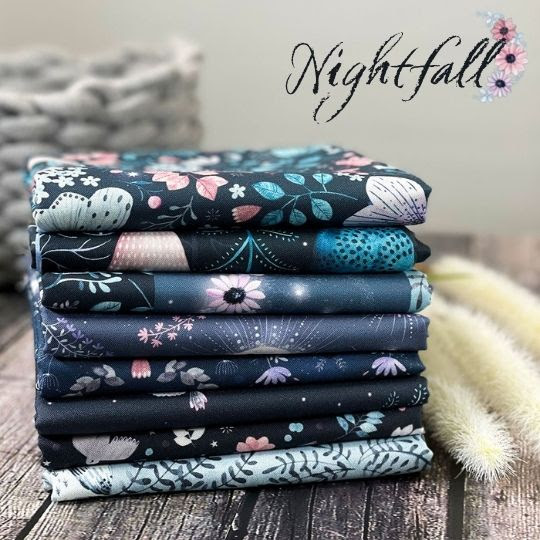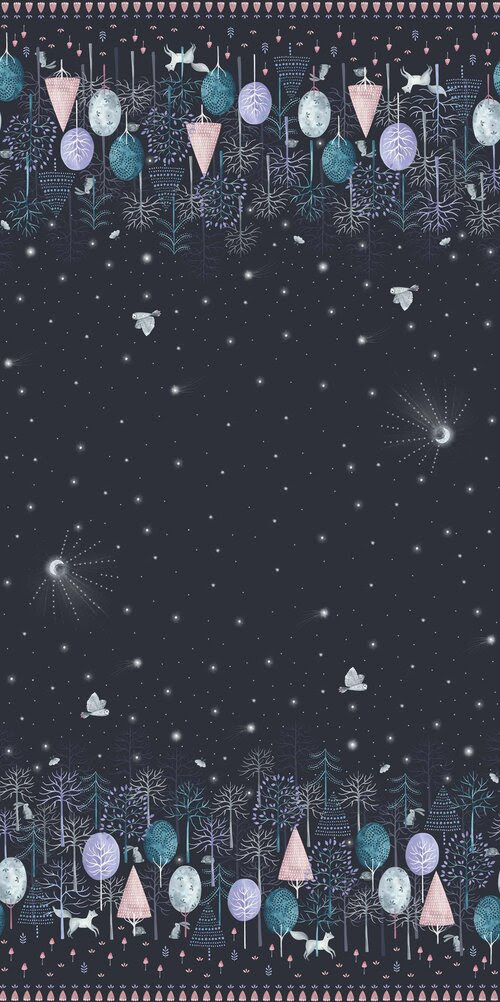 This stunning collection has so many highlights....
The border print would make such a gorgeous 30 minute skirt
The Blocks print will make a quick & easy cheater quilt (shhh! We won't tell anyone you didn't piece it!)
ALL the woodland animals!
And did you see the moon faces print?! Oh my....